Looking forward to retirement
Posted: 17th April 2011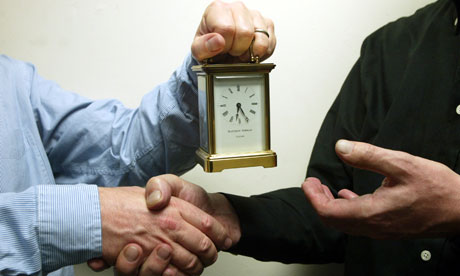 Most people are aware that significant changes are taking place in relation to the retirement age but there is some confusion about what has and has not happened so far.
There were some late changes to the draft Employment Equality (Repeal of Retirement Age Provisions) Regulations 2011 to tackle a problem in the transitional provisions. These were to give effect to the government's intentions throughout that proposed retirements validly notified to an employee before 6 April 2011 should be potentially fair under the existing law.
Without doubt, the last date for giving the minimum notice of six months and probably avoiding any debate about the fairness of the dismissal has passed. There may yet be situations where employers decide to give short notice, accepting that they might have to pay compensation for that fact alone but that otherwise the dismissal will still be fair.
In other situations, retirement dismissals will need to be objectively justified where notice has been given after 6 April 2011. Employers may retain a fixed retirement age but will then have to show that it is a proportionate means of achieving a legitimate aim.
It is felt that in practice this is likely to be very difficult for most employers. The reality is that most will probably abandon fixed retirement ages and manage their older staff in exactly the same way as younger employees.
Inevitably there will be greater focus on capability and performance issues. It will be important for employers to pay greater attention to their appraisal and performance management systems.
These are matters of long term planning. Even for those who have conducted a review in recent weeks and availed themselves of transitional provisions, there may be potential issues as early as next year which they need to think about now. We are here to help.